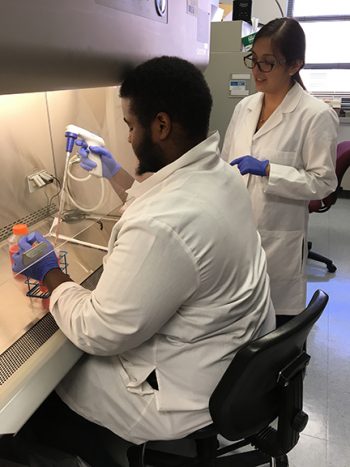 $10k Trainee Pilot Awards
CEMB encourages applications for up to 3 pilot awards of up to $10,000 each to pairs or groups of CEMB-affiliated trainees to carry out innovative and integrative pilot studies in mechanobiology.
Open to any CEMB trainee affiliate (postdocs or graduate students)
Each proposal must be submitted by a pair or group of trainees, from at least 2 labs, for a new collaboration. Projects must meet at least one of the following criteria:
Cross kingdom (incorporating plant and animal studies)
Cross institution
Cross discipline (physical/biological, experimental/theoretical)
We're looking for BOLD and INNOVATIVE ideas; we're particularly interested in projects that incorporate both plant and animal mechanobiology. Trainees must agree to present their work at a CEMB Retreat or Working Group, and at the May 2020 NSF site visit.
Proposals are due to Jim McGonigle (jmcgon@seas.upenn.edu) by Wednesday September 4, 2019.