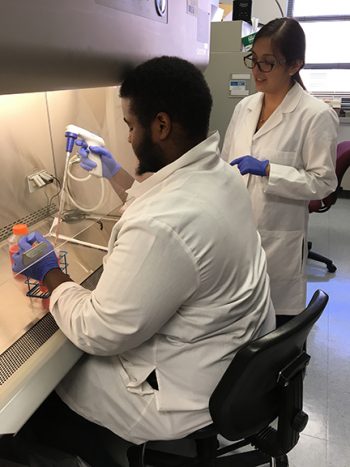 Trainee Pilot Awards
Call for proposals now open. Applications due May 5, 2023
CEMB encourages applications for up to 3 pilot awards of up to $15,000 each to individuals or groups of CEMB-affiliated trainees to carry out innovative and integrative pilot studies in mechanobiology.
Open to any CEMB trainee affiliate (postdocs or graduate students)
We're looking for BOLD and INNOVATIVE ideas in mechanobiology. Projects must be in line with overall CEMB goals in mechanobiology. They may be in the area of your primary project/thesis work, but must represent a new idea for you/your lab. Collaborative grants between trainees working at different institutions, in different disciplines, or with different kingdoms are particularly encouraged.
Trainees must agree to present their work at a CEMB Retreat or Working Group, and at NSF site visits.
*NOTE that, unlike in previous years, individual trainees may apply. This program is open to any trainee at a CEMB institution or (if part of a small group, one of whom is in a CEMB lab) a CEMB Network of Educational Partners institution. Trainees who have previously been awarded CEMB pilot grants are ineligible. Trainees may not submit more than one application per year.
Proposals are due to Annie Jeong (annjeong@seas.upenn.edu) by Friday, May 5, 2023 (3:00pm Eastern).
For answers to frequently asked questions and advice on developing a pilot project, view the video below.