Source: Melike Lakadamyali, UPenn, 2020. Super-resolution image of histone and DNA organization in mesenchymal stem cells. Link
Innovation at the Interface of
Physical and Biological Sciences
The Center for Engineering MechanoBiology (CEMB) is a multi-institution Science and Technology Center funded by the National Science Foundation (NSF) to advance the study of mechanical forces in molecules, cells, and tissues in plants and animals.
Committed to inclusion, CEMB recruits, educates, and mentors individuals from all cultural, scientific, and socio-economic backgrounds.
Engineering Mechano-Intelligence
We seek to study, understand, and engineer the working memory of cells to enhance their function and environmental fitness.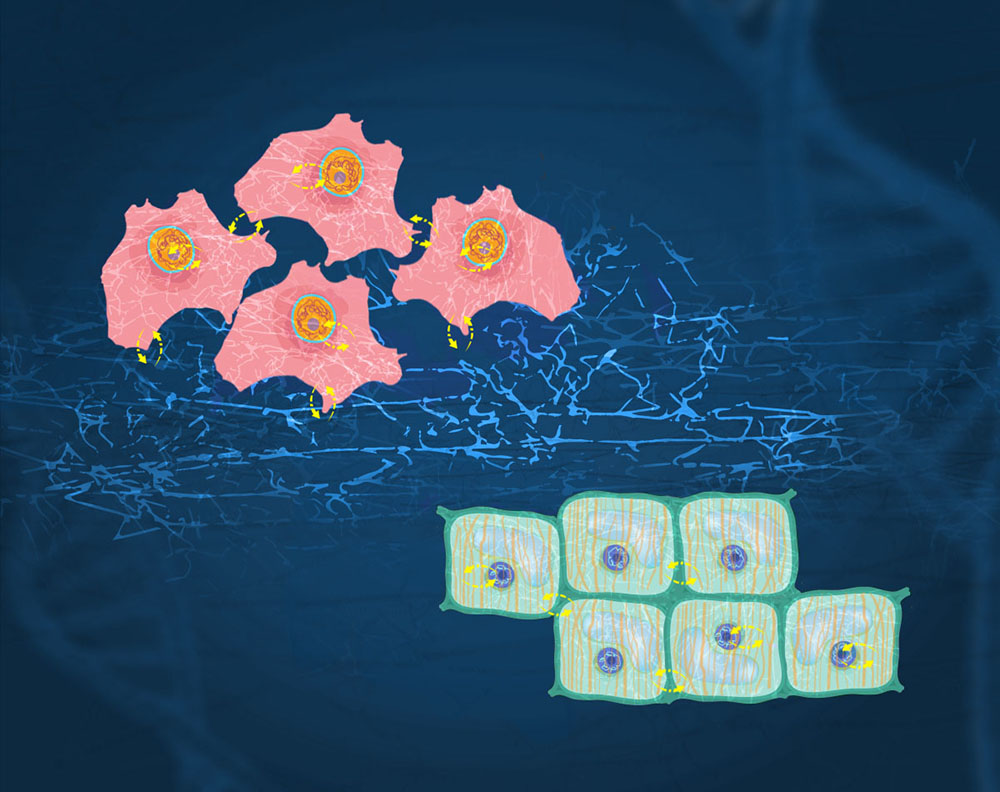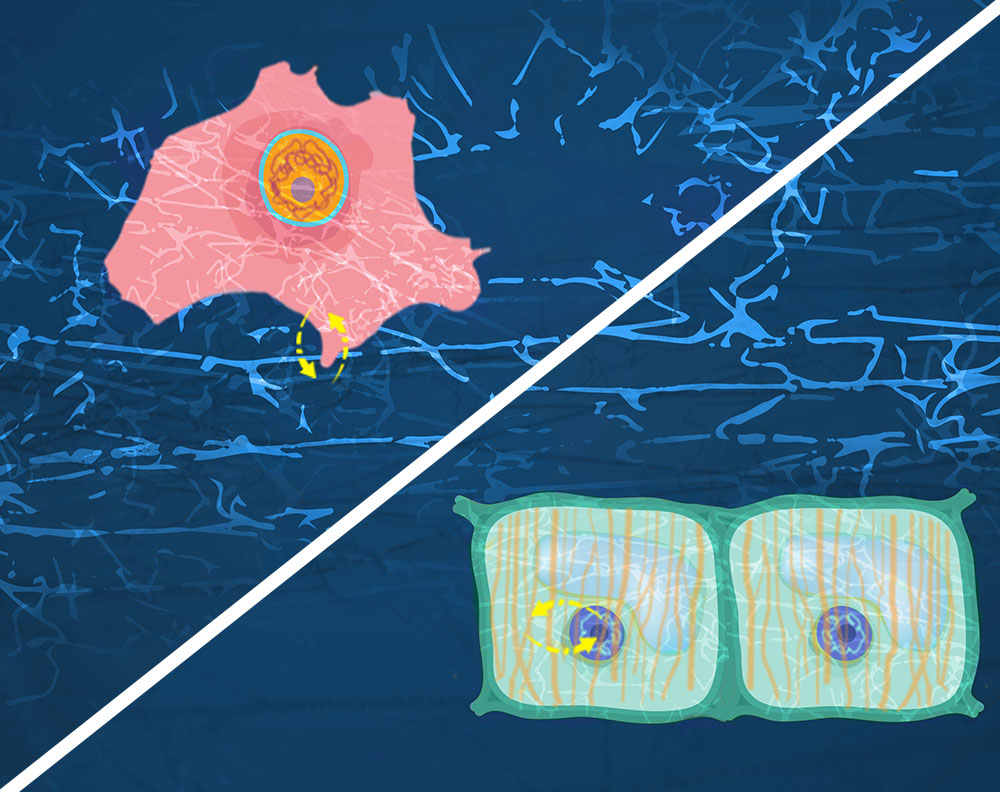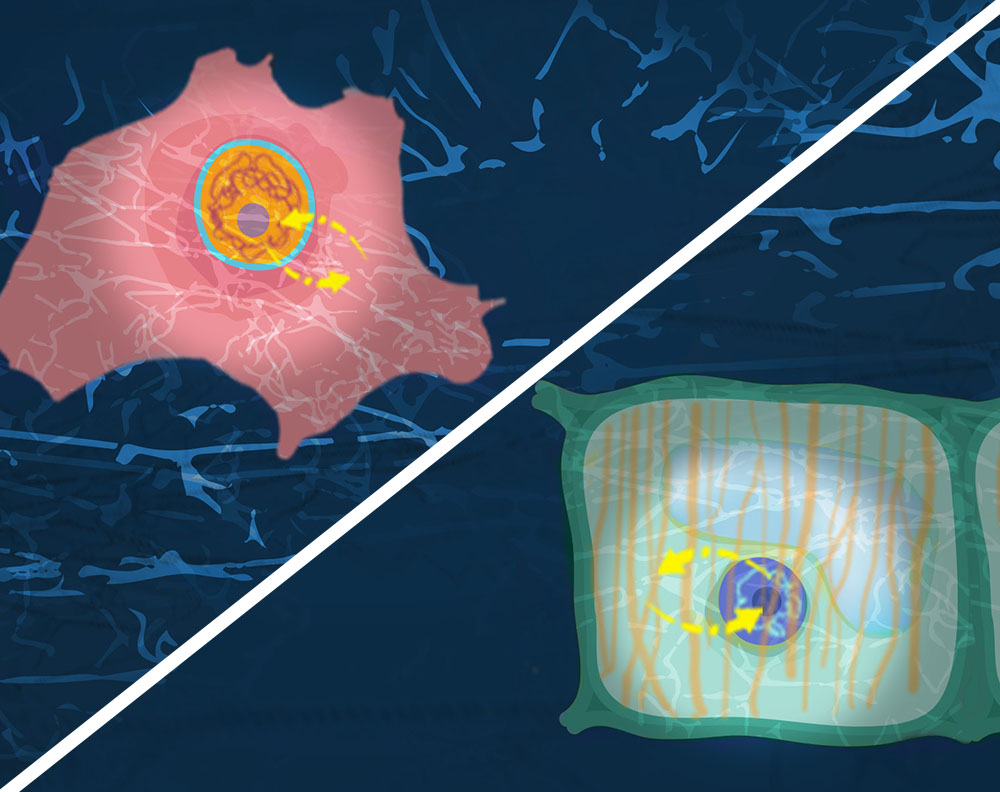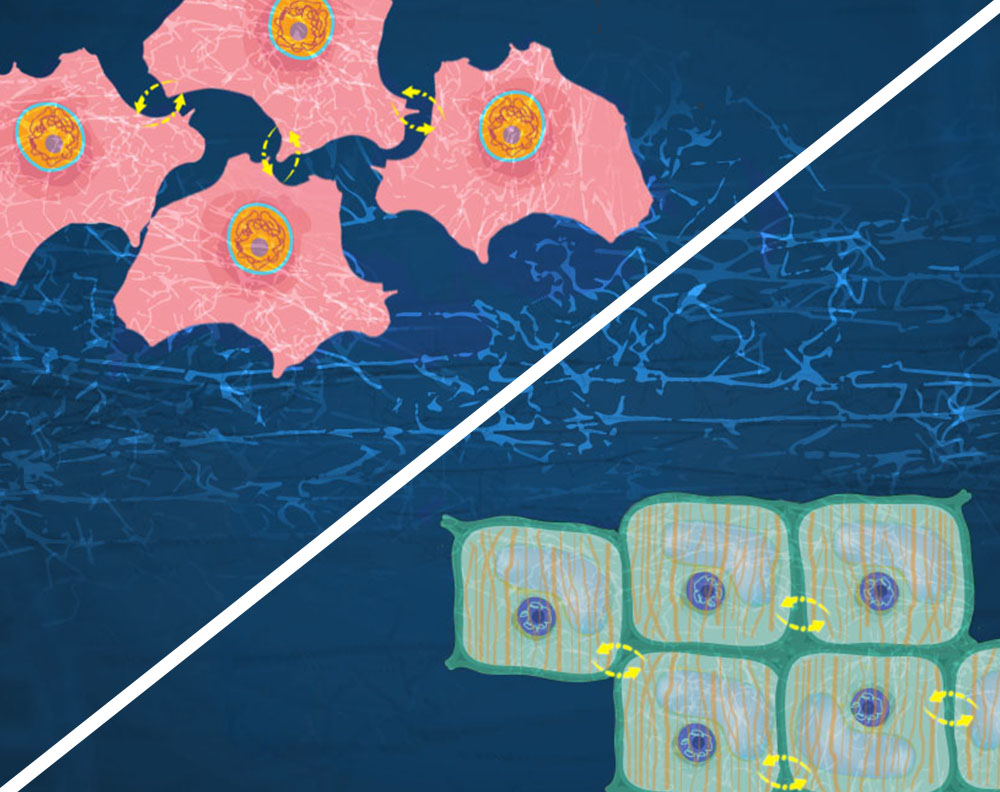 Source: Kara McCloskey, UC, Merced, 2019. This is an image of vascular progenitor cells differentiating into patterned vascular cells.