Now Accepting Applications!
CEMB Social Media and Science Communication Fellows
The Center for Engineering Mechanobiology (CEMB) is launching a new Science Communication Fellowship program for mechanobiology trainees who want to maximize the impact of their work, contribute to building the 'brand' of the CEMB, and share their passion for science.
We seek motivated, social media-savvy trainees to work with the Center leadership and members to promote center accomplishments and activities, make mechanobiology research accessible to everyone, and develop science communication trainings or services that will help all researchers improve their science communication skills.
Applications due July 30, 2021.
Trainee Leadership Council
The CEMB is committed to providing professional development training to all our members. The goal of the Trainee Leadership Council (TLC) is to create initiatives that meet the needs of all CEMB trainees.
If you would like to become part of the TLC and help shape our programs, please email Annie Jeong at: annjeong@seas.upenn.edu
TLC Current Members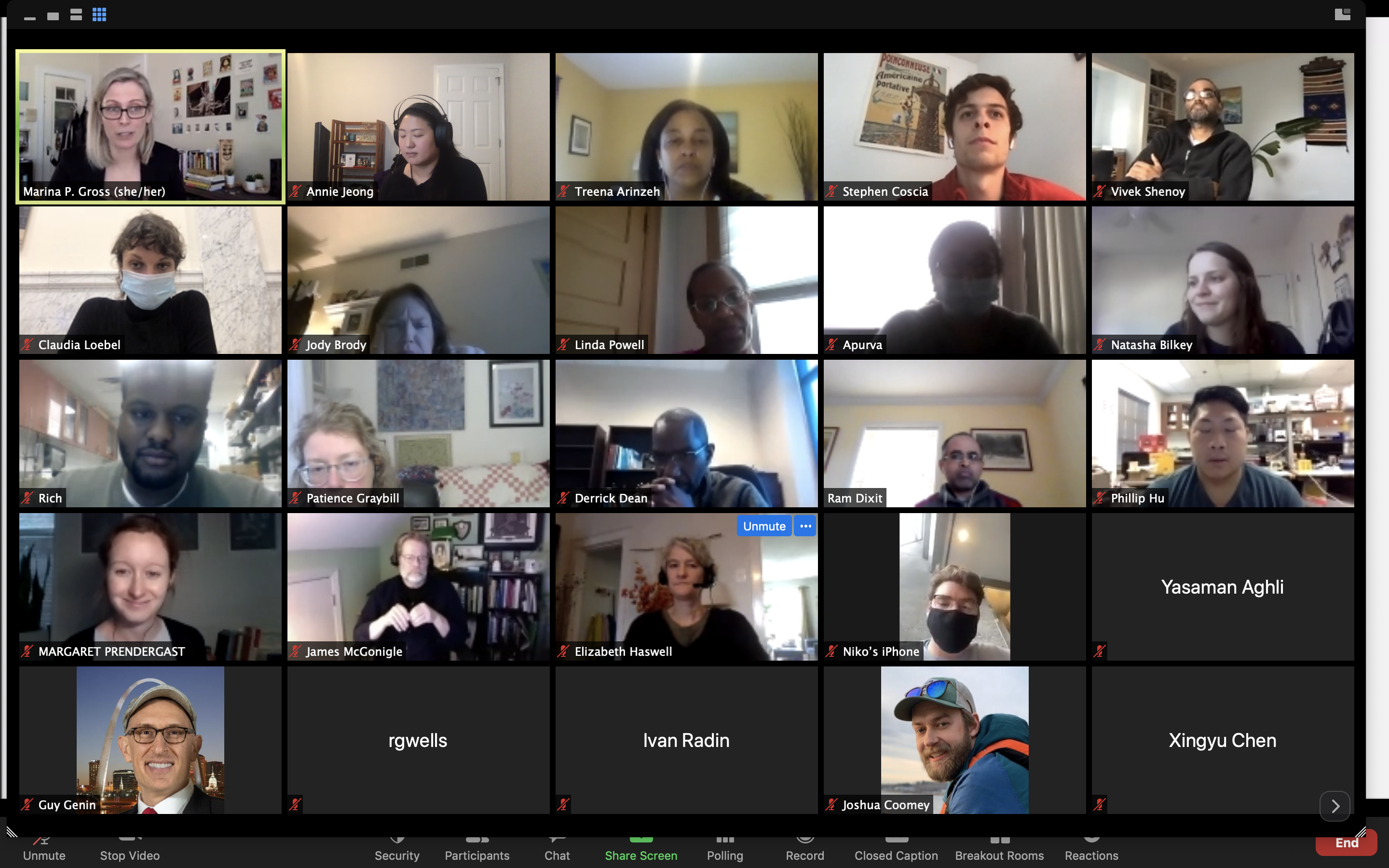 Cell Mech Discussion Group
Bi-weekly Meeting
Thursdays
12pm-1pm ET | 11am-12pm CT
Upcoming dates and locations
Feb 11: Stephen Coscia (Holzbaur Lab, UPenn)
Feb 25: Emile Kraus (Janmey Lab, UPenn)
Mar 11: Erin Masucci (Ostap Lab, UPenn)
Mar 25: Elizabeth Doherty (Polacheck Lab, UNC-CH)
Apr 8: Julie Heffler (Prosser Lab, UPenn)
May 6: David Li (Wells Lab, UPenn)
May 20: Richard Vincent (Arinzeh Lab, NJIT)