The CEMB awards SEED Grants to faculty members from CEMB member institutions at the rank of assistant or associate professor who are not currently CEMB faculty fellows.  See Guidelines for the SEED Grant program.  This spring, four new grants were awarded:
Joel Boerckel, University of Pennsylvania, Read more…
Cells are able to respond to a variety of mechanical stimuli, from fluid shear blood vessel cells, to the changing mechanical properties of the environment in which a cancer cell resides. Cells interpret these mechanical stimuli through a process called "mechanosensation" and translate them into the biochemical language of the cell through "mechanotransduction." It is often assumed that the progression of mechanosensation to mechanotransduction is a one-way-street, but there is evidence that the biochemical products of mechanotransduction can also regulate how the cells perform mechanosensation. The goal of this project is to understand how these mechanotransductive feedback loops work.
Deep Jariwala, University of Pennsylvania, Read more…
This SEED aims to probe cell-matrix adhesion by use of atomically thin conducting materials such as graphene sheets as interfacial layers. By spatially patterning and varying the conductivity of graphene sheets, the interactions of adhesion molecules such as integrin. More specifically the atomically thin nature of graphene allows electric-field to penetrate through it thereby having a potential to affect local adhesion of integrin which contains calcium or magnesium ions by application of electric voltage.  A proof of concept demonstration will open doors to electrical control of cell adhesion, growth, and proliferation.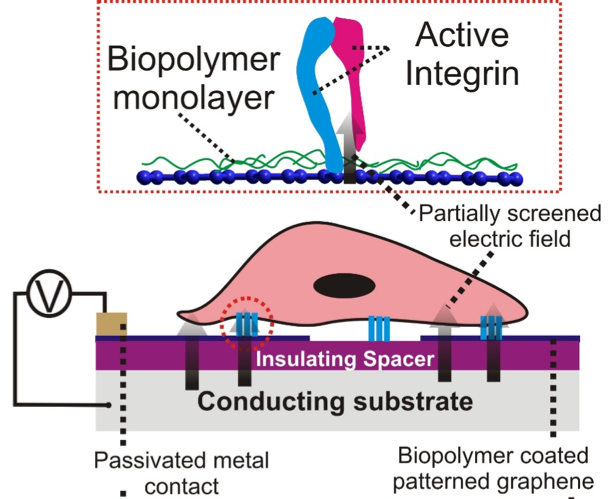 Celeste Morley, Washington University in St. Louis, Read more…
Specialized immune cells in the lung, called alveolar macrophages, control how much inflammation the lungs generate after inhalation of an irritant (like smoke) or a germ. Deciding how much inflammation to cause is important. If the lungs don't generate enough inflammation, the body won't be able to clear the irritant or germ. If the lungs generate too much inflammation, the healthy tissue can be damaged. Our laboratory studies a protein in the alveolar macrophage, called L-plastin, which helps the macrophages stick to the lung tissue. We propose that one way alveolar macrophages decide how much inflammation to cause is by sensing lung stiffness—healthy lungs are very soft, but diseased lungs get very stiff. We also propose that L-plastin is a protein that helps the macrophages sense lung stiffness. Our CEMB project investigates how L-plastin helps the alveolar macrophages sense stiffness and how sensing stiffness helps the macrophages decide how much inflammation to cause.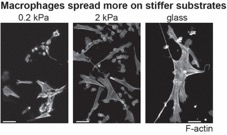 Amit Pathak, Washington University in St. Louis, Read more…
Collectively migrating cells sense matrix stiffness through adhesions and cytoskeletal forces. We have recently shown that mechanical priming of epithelial cells on a stiff ECM enhances their future migration, even after they move to a soft ECM. This storage of past mechano-activation in migratory cells depends on nuclear YAP localization. In this project, we investigate biophysical mechanisms that connect nuclear YAP to cellular forces and collective cell migration. Based on experimental findings, we are also building a computational framework for collective cell migration across matrices of dissimilar stiffness through rate-dependent mechanotransduction. Through this integrated approach, we aim to understand how mechanical priming and memory might be regulated by the crosstalk of nucleus shape, YAP localization, cytoskeletal machinery, and cell migration, all operating at multiple time and length scales.